Branding is a way of identifying your business. It is how your customers recognise and experience your business.
A strong brand is more than just a logo; it's reflected in everything from your customer service style, staff uniforms, business cards and premises to your marketing materials and advertising.
How do you brand your business?
Here are a few simple, time-tested tips:
Get a great logo.
Write down your brand message.
Integrate your brand.
Create a "voice" for your company that reflects your brand. Develop a tagline.
Design templates and create brand standards for your marketing materials.
Be true to your brand.
Be consistent.
What is branding in business terms?
Definition: The marketing practice of creating a name, symbol or design that identifies and differentiates a product from other products. An effective brand strategy gives you a major edge in increasingly competitive markets.
What are the strategies of branding?
By definition, brand strategy is a long-term plan for the development of a successful brand in order to achieve specific goals.
A well-defined and executed brand strategy affects all aspects of a business and is directly connected to consumer needs, emotions, and competitive environments.
Why is it necessary that you build a personal brand for your business?
Building a personal brand from scratch can be a very painful experience but believe me it's worth it and it's the best thing anyone can do for their business.
In today's business world people tend to relate a lot more with other people.
Owing to this, it has become highly necessary that one focuses more on brand building.
Why?
Because we trust and do business with people we know.
We are naturally more relaxed with people we have great relationship with, and most of all – we like to do business with people we trust!
So, Building an online brand creates awareness of what we, as business owners and our business stand for.
Building an online brand gives us instant opportunities to create 'likability' and acceptance for our personality and business and helps us grow a healthy fan base.
Building an online brand heightens our credibility, we've got nothing to hide and have built a name too big to rubbish over money.
Building an online brand helps us to gain trust – and this is the most important part of the 'sales process' – leading to more prospects, more customers and more profits!
What is brand awareness and how do you build it?
Brand awareness is when people identify your brand under different conditions; whether they're on Facebook, Twitter, or YouTube.
The very first step to achieving this is making your brand memorable – and a blog is the perfect vehicle for achieving this.
Building your brand awareness.
1. Make a Unique Blog Design-
The key to becoming memorable is making a good 'first' impression and having a unique blog design can do just that. Stand out from the rest you're your exceptional blog design and great content.
2. Design a highly professional Logo.
Avoid making too fanciful. Simplicity is the key here.
3. Create a powerful Tagline.
My business has a tagline that goes like 'Influence Dominate Lead' you can choose any message that best describes what your business stands to offer.
4. Focus on building a 'Brand likability' 
Once you're done making your brand easy for people to recognize your brand, you have to up your game on fashioning out ways to make them like you. The best way to achieve this in today's market is by connecting with your audience on a personal level like I'm doing with you now.
But do not forget, your audiences greatest need is also to connect with you personally.
So if you can grant them that, then you'll sit back and watch sales pour in effortlessly like water.
5. Create an 'About Me' or 'Start Here' Page
This page is the perfect place to speak a little about yourself (don't over-do this, else you appear as selfish), so that your visitors can get to know you better. Put your audience first by focusing on a few benefits as to why they should stick around on your site.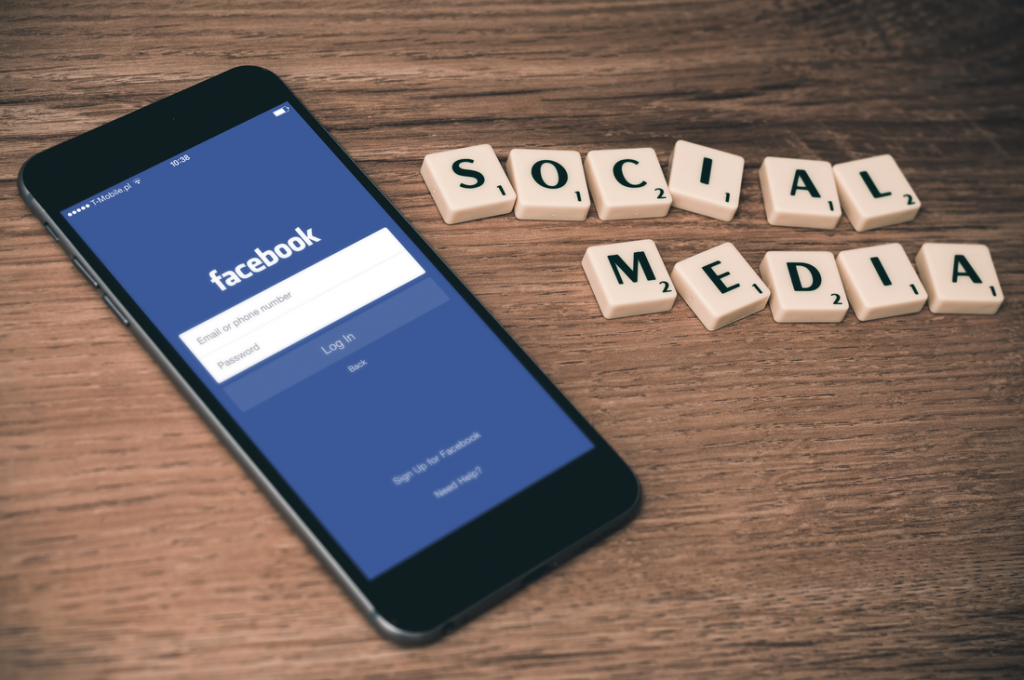 6. Be sure to Add a Facebook 'Like' Box.
You must create a channel for people to connect with you through your Facebook page, this opens up the opportunity for them to reach out to you with a question, or feedback in a setting that they feel comfortable conversing in.
7. Add Links to Other Social Media Channels.
Do not forget that your brand continues to grow off your main platform (ie. a blog). Twitter and Facebook should be your main social media channels for this, not excluding my Google+ and LinkedIn profiles.
8. Publish Online Video & Podcasts.
These will help you to establish your expert status online. You pour out your wealth of experience online using these avenues. And they help you make personal connections with your audience as well.
9. Build brand equity by gaining people's trust and making yourself appear credible before them
Having done all of the above, people will begin to know you; but then, your audience needs to trust you, before they will buy anything from you.
Nobody throws away money just because they know someone.
The question is: Why should I hive you money?
What problem can you solve for me to deserve my money?
Are you also a professional?
Am I certain that you can deliver?
This is where brand equity comes into play; and with it you can sell urine as soda, and sell faces (shit) as porridge.
But the sad reality is that this is where most people get stuck, because it's the part that takes the most work.
Building trust in your brand is all about adding value to your community in the form of high-quality, extremely helpful, consumable (and sharable!) content.
Can you write consistently on Facebook, publish engaging posts on your blog, publish videos on your YouTube channels etc.?
If your answer is yes, then you're ready to go.
10. Create Unique, Compelling Content that are geared towards problem solving.
Create content that solve problems for people so they will begin to see you as that 'go-to' person whenever a need for solution arises in that specific area.
Eg. Creating some 'How-to' blog post or YouTube videos and podcasts.
11. Make a powerful, Unique Free (Opt-In) Offer on your website
Without great content, nothing else matters. Your audience will begin to trust you (and your brand) when they see that you're out to HELP them.
Having a crazy piece of valuable content for FREE as an incentive to sign up for your email list is one of the fastest ways to build trust.
12. Be unique, be original, do not copy anybody.
One of the best ways to do this is by staying on your own lane and being yourself.
Just do you. Develop your content as they come in your own highly unique style.
Do not be tempted to copy or compete with anybody.
You'll be surprised how many people will be drawn naturally to your brand for just being you.
Do not forget, your company already has a brand. And that brand is not your logo. It's your image to the world, based on what they see, hear and experience about you.
Even though your brand is ultimately to a higher degree determined by public perception, you can still influence feelings about your small business with the right strategy, visuals and messaging in place.
So if you're deeply considering maximizing your opportunities to enhance your company's greatness, then you may need to Consider these three areas:
1. Build an Online Presence.
In today's world, most people use the internet to search for almost anything (including the diety to worship).
So it's imperative for a small business to have a strong online presence to build a reliable brand, which they can easily create with a domain name.
Employ email marketing.
Make sure that your emails are branded; this will totally change the way people perceive you.
It helps you position your brand as a highly professional one to your audience.
Master the art of domain forwarding 
This will help you put your brand and website up in the people's face making it much easier for them to reach and relate with you.
Set up a professional website for yourself.
This will help you gain trust with online consumers and reach a wider audience with your message 24/7. Make sure your website is mobile friendly and easy to navigate too.
2. Invest in Digital Marketing.
With all the competition in the online market place today, promoting your business frequently helps keep you to remain relevant in the mind of your audience (out of sight simply means out of mind).
Showcase what defines your brand from the competition without any apology, employing the best marketing approach as listed below:
Email
This will help you boost customer loyalty and drive business to online/ and offline channels. It thrives on relationship.
Search Engine Optimization (SEO)
This helps you increase your website's visibility to search engines so your site reaches more potential online consumers.
Social media Marketing.
This helps you build more awareness of your brand with an immediate audience through one or more social media channels like Facebook, LinkedIn and Twitter 
3. Content.
Create and distribute unique content to attract customers to your brand, products and services; without this, nothing works.
Consistency
Be consistent at all times in your branding, brand message delivery, giving value etc. Make sure you're not caught sleeping because the competition out there is very high.
Customer Service
Listen to your customers and audience. Do not forget, the customer is king. Provide functional channels to always reach out to them and help them solve their pressing issues by providing live chat, phone calls, being available on social media and employing auto-responders where necessary.
Design & Messaging.
Be consistent with your logo, colors and graphics at all times. If you're inconsistent with these, you can never grow a brand.
Patience Ekle
#PekleAfrica