Everyone that makes money online by creating products or services whether through Cryptocurrency, Forex, Binary options, Network Marketing, Offering paid writing services, web design, Coaching etc. does so by 'selling something to people"
There is no bad business online. The only thing we have is a bad approach by greedy people/ inexperienced people.
To make money online, you must master the art of selling online. This is how money is made; it's the only credible way to build a business online. Every business that have survived was built on this principle- "They simply sell stuffs" to people who patronize them and that way money is made.
Forgett whatever you have been told. There is no MIRACLE MONEY anywhere online.
A lot of people have failed because they built their business on wrong foundation online.
This is the only 'true' foundation upon which the law of money functions effectively for every true, profitable business online.
So if you're considering making money online, no need to continue running from pillar to post, the information you have is enough; look for somebody who will teach you how to create a business out of it.
As far you're intent on making money online, then you must sell something; this is just the plain truth.
Once you're able to crack this code, making money online will become a child's play to you. The only thing you'll need after discovering this truth for yourself is to find or develop something to sell either as a product or service, and figure out how to get people who are willing to buy from you (this I usually teach in my paid coaching program).
After this, the next question should be, how do you now sell that which you've created? Be it services or products? Secondly, if you've not developed any at the moment, then what can you develop so you can start selling? What if you cannot create any personal product or services to sell, can you sell for others and make money?
They answer is capital YES
You can function as an affiliate marketer for others.
The truth is: Money does not fall from the sky. To make money (online or
Offline), you must come up with something highly VALUABLE that people will be willing to pay for; and you must figure out a brilliant way of SELLING it to them.
Once you create that first quality product worth people's money, you'll need TRAFFIC to draw people to it so you can start making sales; the more of your products your sell, the more money you make. The most beautiful thing here is that you can make 400% returns on investment if the product is 100% yours; and you also keep the whole profit to yourself.
Now why would anyone consider creating a product to sell online or even venture into building a business online?
The answer is very simple- Selling products online or doing a business online is 10times easier and more profitable than doing so offline.
Setting up a business offline is usually capital intensive and comes with too many headaches as well (reasons why many people will never own a business offline till the day they'll die).
Most of the times, you'll need to bother over securing a business name, off-setting shop/ office rent, paying for business premises levy, environmental sanitation levy, buying of stickers and waste bins that you'll never use, security fees, fuel for your power generator (this is Nigeria, and I hope you understand?) warehouse for (product storage), Stress of traveling to purchase goods (not forgetting bearing the risk of losses (for those who import products from abroad), hiring of staff, paying salary, logistics, etc. These things can make a man go crazy sometimes; and their cost most of the times appears to be beyond the purchasing power of the average man.
Most of us here present cannot carry this trailer load of wahala. All in the name of opening a business.
Apart from all of the above, you'll also need to study the business; sometimes in this part of the world, people do apprenticeship for 6-8years before they are allowed to set up their own business eg. In Onitsha main market, Ariaria market Aba, Nkwo market Nnewi, Balogun market etc, this is the prevailing structure there; and afterwards, it will require a nurturing period of about 6months- 2years before you'll start seeing evidence of significant growth in the said business.
But for an online business, once you have a computer, an internet connection, between N1000- N3500 (depending on the type of domain you want to buy) with an extra little money for hosting, then you're good to go (the only extra money you'll have to spend is to pay your coach- that's all!).
Setting up your internet business is also very easy unlike setting up an offline business. With good training in 7 weeks, you can even start setting up for others. It requires no rocket science
So what exactly do you need to set up your first real internet business?
To setup your business and start making sales almost immediately, you'll require to have the following 3 things in place (this is very important, miss it and you've missed everything:
1.  What to Sell " A PRODUCT"
2.  Where You Sell " *A SALES PAGE "
3.  Who You Sell To "TRAFFIC"
First, you need something to sell-
A Product. Remember, I mentioned earlier that for you to make money online, you must sell something?
In the offline market place, you can buy 2000 pieces of mobile phone pouch valued at N500 each and resell at N550, thereby making N50 per unit; but what if you're the creator of that pouch? And you're selling a unit of your product for N500 ?
This is what the online market place offers you and you'll have to keep 100% of the proceeds too; what's more? There's no need for you to buy anything from anybody to sell because you're the creator here.
Now to crown it all, by the time you invest about N20,000 into Facebook traffic, people that knows you will start feeling that you joined yahoo+
So in the online market place, we focus more on digital products (you can as well sell some physical products too; and at your own price (I once sold organic health products) because of several reasons:
High profit margin ,
0% product cost or
Highly insignificant production cost (assuming we want to outsource that, Ease of transaction, Freedom in business.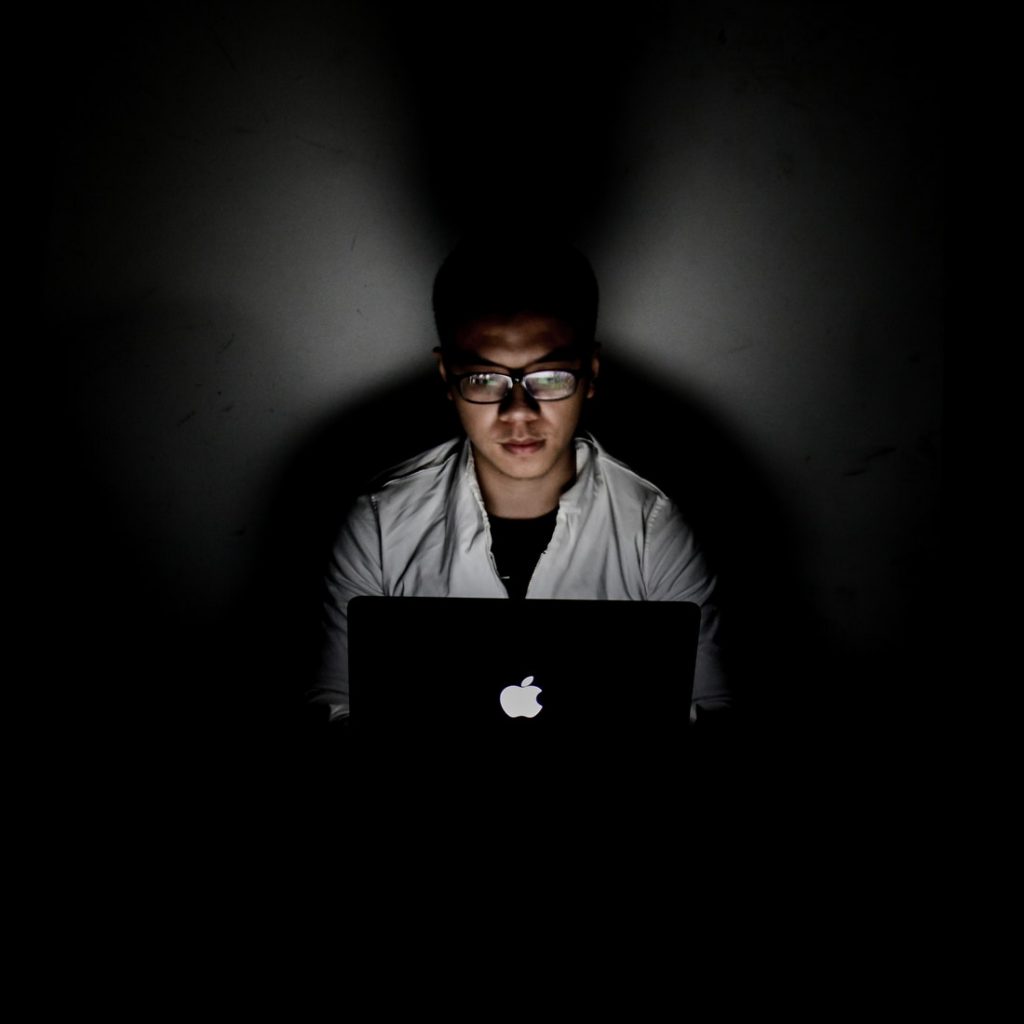 The most interesting part is that anyone can create and sell digital products without much stress. How much do you need to create your digital products?
This requires almost zero capital to set up. So far you can buy internet data for your phone, design or pay for graphics, pay for website, then you're good to go.
Remember, there's no product to buy, no unnecessary expenditures on transportation, no need for a warehouse to stock your product. There's also no limits to what you can sell! Another major difference here is that: for the one selling phone pouch, immediately he runs out of stock, he'll need to go to the bigger market to buy them again and sell for profit. But in the case of digital products for the man selling online, once you create it, you sell it for life to unlimited number of people and at your own personal price!
So how do you create your digital product?
Like I mentioned earlier, creating your product is a very easy thing to do. Just try and discover something you're talented at and write a simple eBook (electronic book) on it or provide paid services for it like as I'm teaching you now like "Village Head Master" lolzz.
Internet marketing is simply about turning your passion into profits and making a lot of money from helping others.
So let's take the following example:
Assuming you're a "beardless man" (I mean your jaw is as clear and smooth like a coca-cola bottle), and somehow you just discovered this beard balm that was able to do wonders for you in 21 days, do you know that there are millions of other Nigerian men who would simply give anything to discover exactly how you grew an enviable healthy beards in 3 weeks?
What if you do a 'step-by-step' quick guide in eBook format, or even record a video showing a 'Step-by-step' procedures on how to apply the beard balm to achieve exactly your kind of result in 3 weeks? This is just one among many examples.
How to create a Hot Selling Product fast.
The following steps will help you create a hot selling product that people will always find highly irresistible anytime, any day.
DISCOVER a Problem Affecting Many People and proffer a solution to it
If you're thinking of creating a product, the first thing you need to do is to look for a big and highly embarrassing problem that people are having.
Marketing in simple terms simply means providing solutions to people's problems and getting paid for doing so; and this is how every single business in the world makes money.
Every business provides a specific solution. Eg. NASCO is known for corn flakes, Biscuits and Rugs, DANGOTE is known for cement, Indomie, sugar, etc, PHCN is known for power supply, UBA is known for Banking, the WOMAN who owns a bukka around your street is known for hot early morning rice, ABOKI is known for shoe mending/ shinning, all of these people are solution-driven and known for something, hence the reason why you pay them.
So, what are you known for?
Until you get this right, you're not in business yet.
Immediately you become conscious of people's problem that you think you can help solve for them ( Note: you can never solve every problem in the world; so be specific and choose one ), you start understanding the need to know the size of the very market that are burdened with that particular problem ( these are the crowd of people who are going through the same issue; so your solution is specifically for them), and this is what we professionally refer to as niche in online marketing.
You must also understand that the larger a given niche appears to be, the more the amount of people that are possibly having that very issue.
If a niche is very large, there's every tendency that you'll make more money selling your product/s there.
However, if you target your solution towards a problem without a far-reaching influence ( a problem that just affects very few people), then be rest-assured that your target market ( niche) will be small and you will end up not making much money.
Eg. assuming (it's possible now) you create a 40-page ebook, teaching people how to recover their lost money from MMM and transfer it to the most profitable Bitcoin platform ; and your friend creates also a 40-page ebook showing how to buy cheaper shoes during Christmas online, who do you think will make the most sales within a very short period of time?
You of course!
WHY? Because almost every Nigerian lost money in MMM and if the recovery offer is legit, everyone will want to get in on it, secondly, Bitcoin is the rave of the moment; so if a book promises a credible investment opportunity in Bitcoin, then everyone would be interested. Thirdly, Nigerians are suffering, therefore if anything offers a financial relief, they'll jump at it so far they are certain it's legit.
Also, you need to critically examine the "pressure" associated with that problem because every problem has a certain level of need to solve it urgently as compared to others.
Take for instance: High Pressure are usually associated with HEALTH , FINANCE and EMBARRASSING CONDITIONS (such as: mouth odor, body odor, getting bigger hips, getting bigger and stronger penis, removing belly fat and stretch, securing an interest free loan, last longer in bed etc.)
WHY? These have something to do directly with the people's daily lives and who they actually are.
So, You must create A "Focused Solution" for every problem.
Do not be Jack of all trades; only you comedian, writer, web designer, fashion designer, blogger, business coacher, software programmer (Oga take style dey lie small small nah…Lolzz)
After identifying a problem, the next thing you need to do will be to create a product around it, the intent of this product you create is to offer solution first; and then make you some profit.
Example:
My friend created an ebook titled "The Secret Online Sales Code" and it provides an insider secret to achieving pro status in internet marketing, giving the owner several skills and opportunities to make money online. And that book sells for N10,000
Be sure to Research Deeply Before Creating A Product.
Leave nothing to chance. If you must create a product/ services upon which you will build your business online, then you must do your due diligence first.
Also find away to always support your customers and help them succeed.
Everything is not only about profit.
Don't start calculating money anytime you see people. Be driven by genuine concern to help them.
Search for information related to what you're offering to them and addresses your customers major concerns.
Be sure to package Your Product to be classy and neat.
You must make your product presentable. If it's ebook, you must have them properly edited and designed. Aesthetics matters a lot. Make sure you remove all common errors. You can create your eBook with Microsoft word. I have also used power point to create ebooks.
So the choice is yours; but ms-word is the best.
Patience Ekle
#pekleafrica